The Team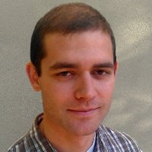 Chip Allen
Founder
Chip Allen is the founder and CEO of ChipperList. He was disapointed in the online senior housing websites when helping his grandfather find an assisted living community so he decided to put his business and tech skills to use to create ChipperList.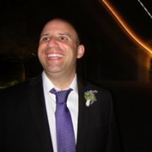 Brad Slavin
Marketing
Brad is in charge of all marketing activities at ChipperList. He has a passion for new ideas and a long history in starting innovative businesses. He's also a deep believer in efficiency, ensuring the company moves as fast as possible to help as many families as we can!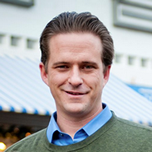 Alex Washburn
Development
Alex is the lead developer at ChipperList, helping bring our cutting-edge senior housing ideas to life. He's got more than 10 years experience in healthcare and tech. His strong focus on quality helps keep ChipperList headed in the right direction.
Why We Started ChipperList
We believe that looking for senior housing options should be as easy as looking for a hotel online. There should be pictures of every part of the building, there should be expert reviews and ratings, and most of all there should be transparency so you can trust your loved one moved into a great community. And with those goals in mind we set out to build the best senior housing directory in the industry.
Company History
ChipperList was launched in April of 2013 as part of the San Diego founder institute, an incubator for new startups. We were mentored for 4 months by the top CEO's in San Diego and then set loose to conquer the world!
What Sets ChipperList Apart
It's estimated that 30% of residents move into senior housing without ever touring the community themselves - either because they are moving closer to family or they're too frail to tour themselves.
ChipperList is the first senior housing directory that makes it possible for anyone to see exactly what each community will be like from the comfort of home. We've developed a revolutionary virtual building map that allows you to see pictures of each area while also seeing where that room is inside the building. It gives you a never-before seen look into what it'll be like to live there so everyone can be apart of the decision making process.
In addition, our field of reviewers tours every community to provide you with an expert review you can trust.
What Communities are On ChipperList
We are currently focusing our efforts on independent living, assisted living, and memory care communities in the San Diego area. But we'll will be moving to new cities in the coming months.